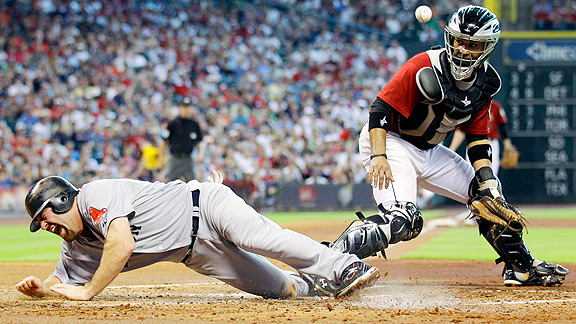 AP Photo/David J. PhillipIn "Moneyball" Kevin Youkilis was called "the Greek God of Walks" -- too bad he got 77 of them the hard way.
When Kevin Youkilis was hit by a pitch on July 4, knocking him out of the game, it extended a record that he's earned the hard way. It was the 77th time Youkilis had been hit in his career, extending his own club record. But Youkilis has some painful catching up to do if he wants to join the active leaders. Can you name the active players who have been plunked at least 100 times?
CLICK HERE to take the quiz. You have three minutes to guess after you click the start button.