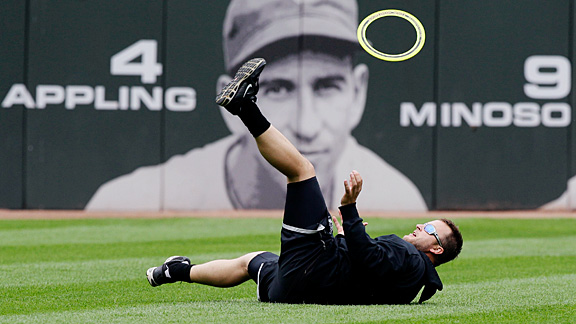 AP Photo/Nam Y. Huh
Your trusty cartoonist, Kurt Snibbe, is on vacation this week, so we'll be trotting out the old Page 2 photo contest. We'll find a great photo, and you provide the caption.
Chicago White Sox pitcher Mark Buehrle plays with a flying disc before the White Sox's 6-2 loss to the Twins on Thursday in Chicago.
Give us your caption in the comments.