Wide receiver Terrell Owens has entertained, flummoxed, and/or infurated fans for 15 seasons. Despite having knee surgery at the age of 37, Owens' agent, Drew Rosenhaus, has stated that Owens will indeed play next season , calling him a "legendary healer."
We're getting our popcorn ready, waiting to see where that might be. In the meantime, enjoy this graphic remembering T.O.'s memorable moments.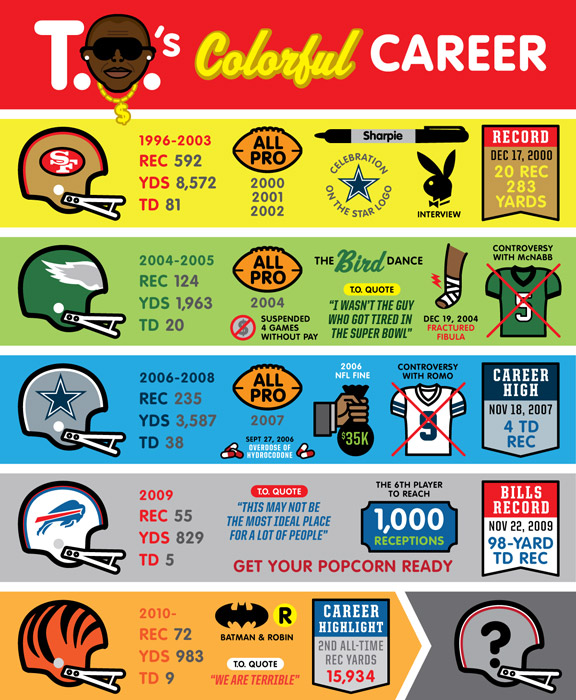 See more of Robb Harskamp's work at harsky.com.