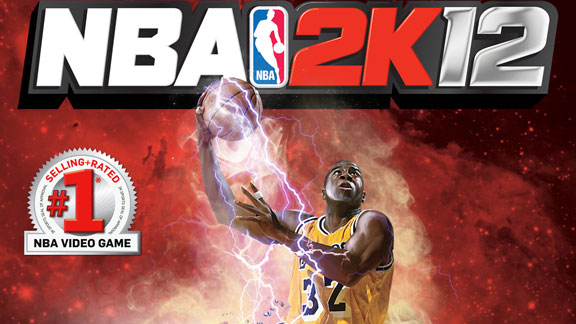 2K Sports"NBA 2K12" features three cover athletes: Magic Johnson, Michael Jordan, and Larry Bird.
If you're 2K Sports, how do you top Michael Jordan as your cover athlete? Easy. Simply bring MJ back, only this time reunite him with fellow Dream Teamers Larry Bird and Magic Johnson for three distinct and visually stunning covers.
That's right, 2K Sports is splitting the production run between three legendary boxes this year, as stores will actually receive an equal 33 percent share of Jordan, Magic and Bird covers from day one, enabling gamers to decide which superstar they want to stare at for the next 12 months between 2K cycles.
And with the NBA in full lockout mode, seems to be a great time for 2K Sports to go retro again, especially when you factor in the 5 million-plus copies "NBA 2K11" has already sold across all platforms, thanks to "His Airness."