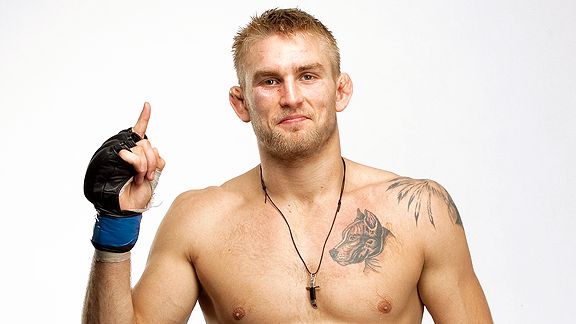 Jim Kemper/Getty ImagesAlexander Gustafsson stopped by X Games in Los Angeles before his fight this week.
LOS ANGELES -- Let the debate begin.
Swedish mixed martial artist Alexander Gustafsson stopped by X Games 17 this weekend to watch motocross and also to promote his light-heavyweight fight Saturday against Matt Hamill in Philadelphia.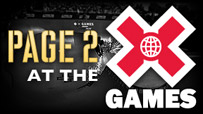 Here comes his statement:
"I think motocross is a much more dangerous sport than what we do," said Gustafsson, who is nicknamed "The Mauler" and is 11-1. "These guys are flying through the air at high speeds rising their lives. What we do in the octagon is not even close to what these guys do on the course."
That seems a strange concept when you realize that MMA stars are mostly without pads and beat each other senseless. And motocross is a form of motorcycle sport held on off-road courses.
The 24-year-old Gustafsson, who is 6 feet 5 and 210 pounds, started training in MMA in 2006 after spending about 10 years boxing. He always love riding his motorcycle around his home country of Sweden.
"I'm not even sure how fast I've even gone, but I know I go as fast as a I can," Gustafsson said. "If I wasn't into MMA, I would definitely love to get into motocross. That is a much tougher sport."