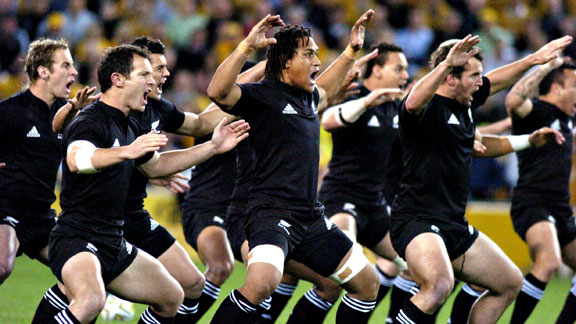 AP Photo/Steve HollandWe're a few weeks away from the Rugby World Cup, and there are some strange requests.
Stop me if you heard this one.
When a young couple got married, they sought the blessing of the bride's extremely strict (and rich) grandmother. However, she said that even though they were married, they had to prove themselves to her by abstaining from consummating the marriage for one year.
Eleven months went by before the extremely honest couple returned to the elderly lady's mansion to confess that they had failed.
"Actually, said the man, "we failed spectacularly. Clothes were ripped. There was yelling and screaming and even some coarse cursing."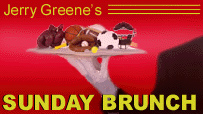 "A lot of coarse curing," added the young woman.
"I can't forgive you," said the old lady. "You are out of my will and you may never come back to my home again!"
"We're not surprised," said the man, "because we'll never be welcomed back at McDonald's either."
Bada bing. One thing's for sure: The young couple are not from New Zealand. (See! This does have something to do with sports.)
In a spectacularly short ad campaign, supporters of New Zealand's All Black rugby team were asked to "abstain" during the World Cup. Public reaction in New Zealand was clear -- This is a very bad idea.
Still, you got to admire the bold attitude of this excerpt from the advertising copy about what the fans should do: "Throwing aside your natural instincts and lacy lingerie, standing proudly in your flannelette pajamas and whispering, 'I love you, New Zealand.'"
Even though the campaign failed, you know there will be young All Black fans for years that will embrace their lovers and tenderly whisper: "I love you, New Zealand."
Meanwhile, while our literary chefs are preparing the fascinating main courses for today's Brunch, here are a few more appetizers from the week that was: