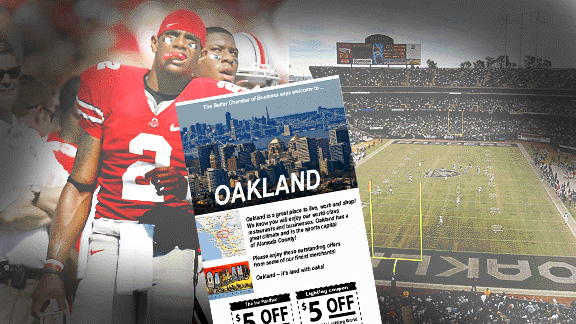 Kurt Snibbe/ESPN.com
The Oakland Raiders rolled the dice Monday by selecting Terrelle Pryor, the talented but controversial former Ohio State quarterback, in the NFL supplemental draft.
But overlooked amidst speculation of how Pryor will fit in with the Raiders on the field is discussion of how he will acclimate to the East Bay.
Fortunately, Page 2's dubious network of sources secured a copy of a portfolio produced to welcome Pryor to Oakland by a local chamber of commerce.
• Click here to check out the "Welcome to Oakland" portfolio