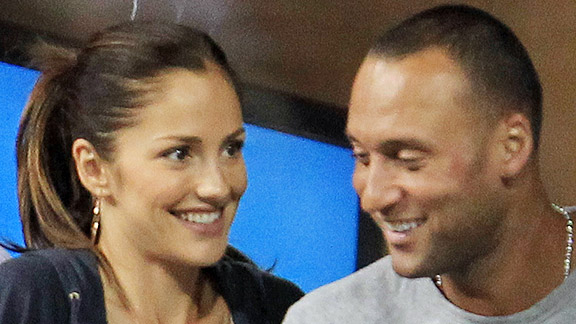 Chris McGrath/Getty ImagesMinka Kelly and Derek Jeter have broken up after three years of dating.
Derek Jeter and girlfriend Minka Kelly have broken up after three years together, People Magazine reported Friday morning, citing Kelly's representative.
Kelly, 31, is an actress known best for her role in the TV series "Friday Night Lights." She will be one of the stars of the new "Charlie's Angels" series.
Jeter, 37, collected his milestone 3,000th career hit July 9 and has been on a tear since, lifting his 2011 batting average from .270 to .299.
Kelly appeared in an HBO documentary about Jeter's pursuit of his 3,000th hit, saying, ""When I met Derek, I didn't know anything about baseball at all."
"She's lying. She had a poster of me on her wall when she was in high school," Jeter joked.
Mariah Carey, Jessica Alba, Jordana Brewster and Vanessa Minnillo are among the women linked to Jeter over the years.