Another day, another leak. This time it's the new Blue Jays logo, which began ricocheting around uni-centric message boards yesterday. Uni Watch has confirmed that it is legit -- expect to see this logo as part of the Jays' new look next season.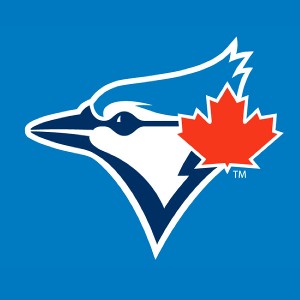 The new Blue Jays logo takes a page from the team's history.
The Jays leak comes a day after the leak of the new Marlins logo, which was the subject of mucho chattering across the uni-verse yesterday. MLB's party line is that this is a serious breach of security, it ruins the teams' carefully calibrated marketing plans, blah-blah-blah, but deep down everyone's happy about it. Like, seriously, would anyone care one lick about the Jays or Marlins right now if not for these leaks?
As for the new Jays logo, at first glance it's a straight throwback to the team's original mark, but it's not that simple. As you can see, the new birdie is more angular (not such a bad thing) and the maple leaf is kind of plopped onto the design instead of being integrated into it (not such a good thing). The bigger question, of course, is how the new logo will be integrated into the team's new uniforms, but those haven't leaked. Yet.