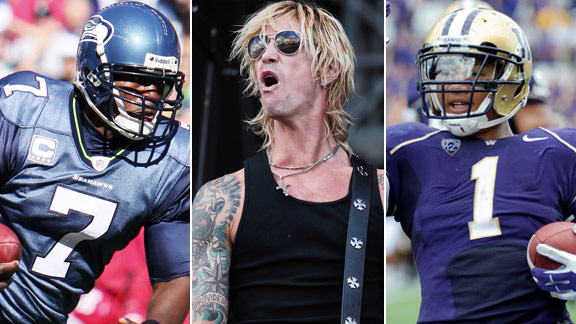 Gett Images/US Presswire
Ahh … at long last, we here in Seattle had a two-win weekend. It has been a while since we could remain positive on both a Saturday and a Sunday about our football teams (or actually, baseball, too), but it finally happened. The University of Washington Huskies and the Seattle Seahawks both win.
We have learned to live with it in our town … the taste of defeat. The Huskies' excursion into the darkness happened way back when we opted for "Slick" Rick Neuheisel to coach back in 1999, and then got worse with Keith Gilbertson and Tyrone Willingham.
The Seahawks have had only a few glimpses of light ever since the loss to the Pittsburgh Steelers in the 2006 Super Bowl. Quarterback Matt Hasselbeck showed us how to win in the playoffs last year, but he has taken his talents to Tennessee since then, and at 7-9 we should never have even made those playoffs.
But now the Huskies have a seemingly great new coach in Steve Sarkisian, and while the sleek and fast look of Sark's recruitments to the Huskies is a new sight for us, the speed on offense seems to be working. The Huskies are 3-1, and probably could have been closer to being 4-0 if the referees down in Nebraska had not gotten in the way. But that is another story. …
And the Hawks?