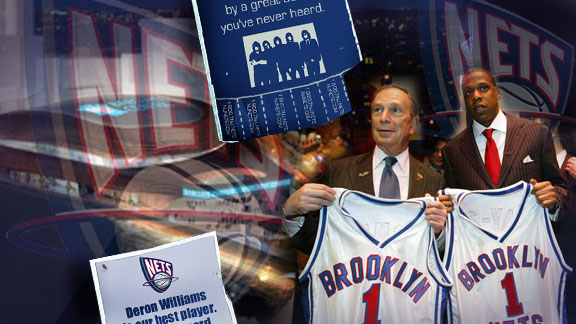 Kurt Snibbe/ESPN.comHellooooooo, Brooklyn! There will be plenty of unicycle parking for Nets games at the Barclays Center.
Music mogul Jay-Z, a part-owner of the NBA's New Jersey Nets, recently announced that the team will officially become the Brooklyn Nets when it moves to that borough of New York for the 2012-13 season.
In order to appeal to Brooklyn's largest demographic -- its thriving hipster community -- the team will need to develop a marketing campaign targeted to the borough's too-cool-for-everything citizens.
• Click here to see Page 2's suggested Brooklyn Nets hipster marketing campaign