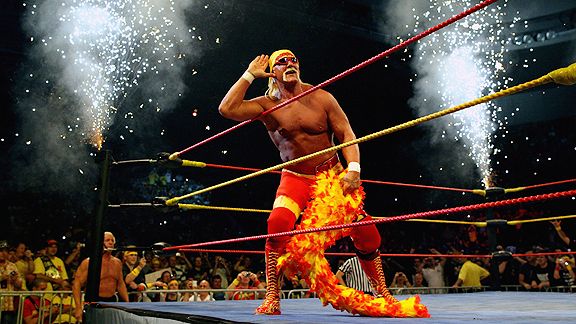 Mark Dadswell/Getty ImagesThe return of Hulkamania: Hulk Hogan will be chatting on SportsNation at 1 p.m.
SportsNation will be chatting with wrestling legend Hulk Hogan as he prepares to face Sting in "Bound for Glory" Pay-Per-View event on Sunday. In TNA Wrestling's pay-perview event, Hogan faces Sting in a match for the first time in over a decade.
You can ask him about that, or about his acting career, with than 20 TV and movie roles.