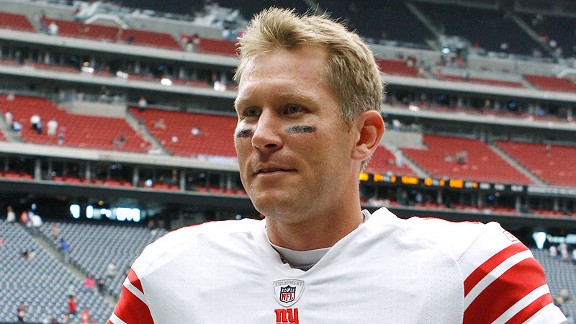 Brett Davis/US PresswireWith a name like Sage, Rosenfels had to make Page 2's All-Spice Team.
Every so often, we like to amplify the flavor around here. Banish the bland. Mock the mundane. Extradite the everyday. And in that spirit, take a taste of Page 2's All-Spice Team.
Rosemary Casals: One of the first of tennis' spice girls, Casals challenged the sport's staid authority at every turn. She learned the game not at a country club but on the public courts of San Francisco. And in the 1960s, she made a shocking fashion statement at Wimbledon by -- gasp -- daring to wear something other than white. Along with Billie Jean King, another player who didn't mind stirring the pot, she helped create World Team Tennis, an unprecedented professional sports venture in which men and women were teammates. Casals ultimately won six Grand Slam women's doubles titles -- many with King -- and two in mixed.
R.J. Dill: The offensive lineman and his Maryland Terrapins teammates are in a bit of a pickle these days, having started 2-5. But they've got time and a reasonably benign schedule to turn it around and make somebody's bowl game. While the Sugar and Fiesta are probably out of the picture, the Kraft Fight Hunger Bowl in San Francisco might be a on the menu.
Basil Hansen: Sorry, Simon and Garfunkel fans, no thyme here. This Basil and his teammates on the 1960 Australian Olympic ice hockey team -- yes, there was such a thing -- are lost in time, having dropped all six contests during the Squaw Valley, Calif. Games, by an aggregate 83-9 score. The Mighty Roos, as they are now known, have not been invited back to the competition.
Sage Rosenfels: This is probably a name that causes Miami Dolphins fans to break out with some sort of allergic reaction these days. Until they resume dreams of Andrew Luck, of course. Rosenfels, a quarterback, may have been a candidate to start this weekend's game for the winless 'Fins, until he was put on the non-football injury reserve list earlier this week.
Jasmine Thomas: The MVP of the 2011 ACC women's basketball tournament, Thomas, a 5-foot-9 guard from Duke, has already sampled a decent amount of the WNBA. The Seattle Storm drafted her on April 11 and sent her to the Washington Mystics 18 days later as part of a deal that also included the Indiana Fever. Once settled in her home turf -- she grew up in nearby Oakton, Va. -- Thomas started six Mystics games and averaged 6.4 points an outing.