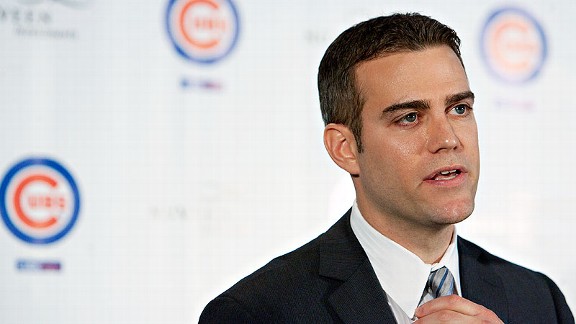 Tommy Giglio/US PresswireTheo Epstein bid a fond farewell to Boston. What will his farewell to Chicago say?
The baseball season is officially over, so we can get back to talking about one of the hottest offseason topics: Theo Epstein leaving the Boston Red Sox for the Chicago Cubs.
On Tuesday, the deadline passed for the Cubs and Red Sox to agree on compensation for Epstein's services. But he's settled into the job, already putting his team in place to run the organization.
Page 2 can now venture back to looking into the future of Epstein and the Cubs. Just as Epstein offered his farewell to Red Sox fans in an ad, we ponder what Epstein's going-away missive to Cubs fans will say five years from now.
• Click here to read Epstein's farewell letter to Cubs fans.