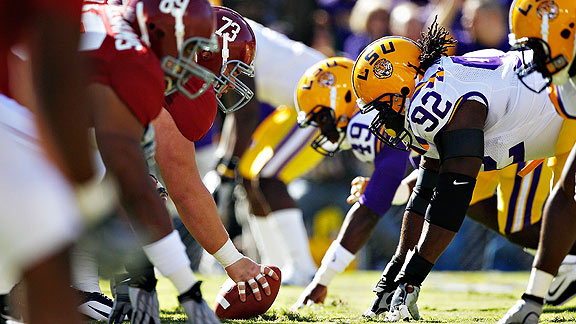 Chris Graythen/Getty ImagesIt's the "Game of the Century" and "College Football Armageddon." LSU-Alabama is kind of a big deal.
LSU versus Alabama wasn't supposed to be this big of a deal.
Before the season began, most pundits expected Alabama to emerge in the SEC behind Trent Richardson and a loaded, NFL-ready defense, but LSU was a question mark.
On June 10, the Golden Nugget sports book conducted its annual college football betting kickoff by releasing about 100 point spreads for this season's potential marquee college football games. Alabama was set as a nine-point favorite against LSU, and there was sentiment around Las Vegas that the Tide should have been favored by double digits.
On Aug. 26, LSU quarterback Jordan Jefferson and linebacker Josh Johns were suspended indefinitely after being arrested for their alleged involvement in a bar fight a week earlier. The Tigers subsequently went from being a three-point favorite to being a three-point underdog in their opener against Oregon.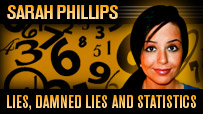 A lot of pundits thought LSU's season was doomed at that point, but LSU acquitted itself nicely over the next two months.
On Sept. 3, LSU beat Oregon 40-27 in Arlington, Texas. Tigers fans chanted, "S-E-C, S-E-C, S-E-C," at the tops of their lungs, but oddsmakers still weren't buying LSU. The future line had LSU as an 8½-point underdog to Alabama.
On Sept. 10, a 49-3 romp over Northwestern State didn't affect the line one way or the other.