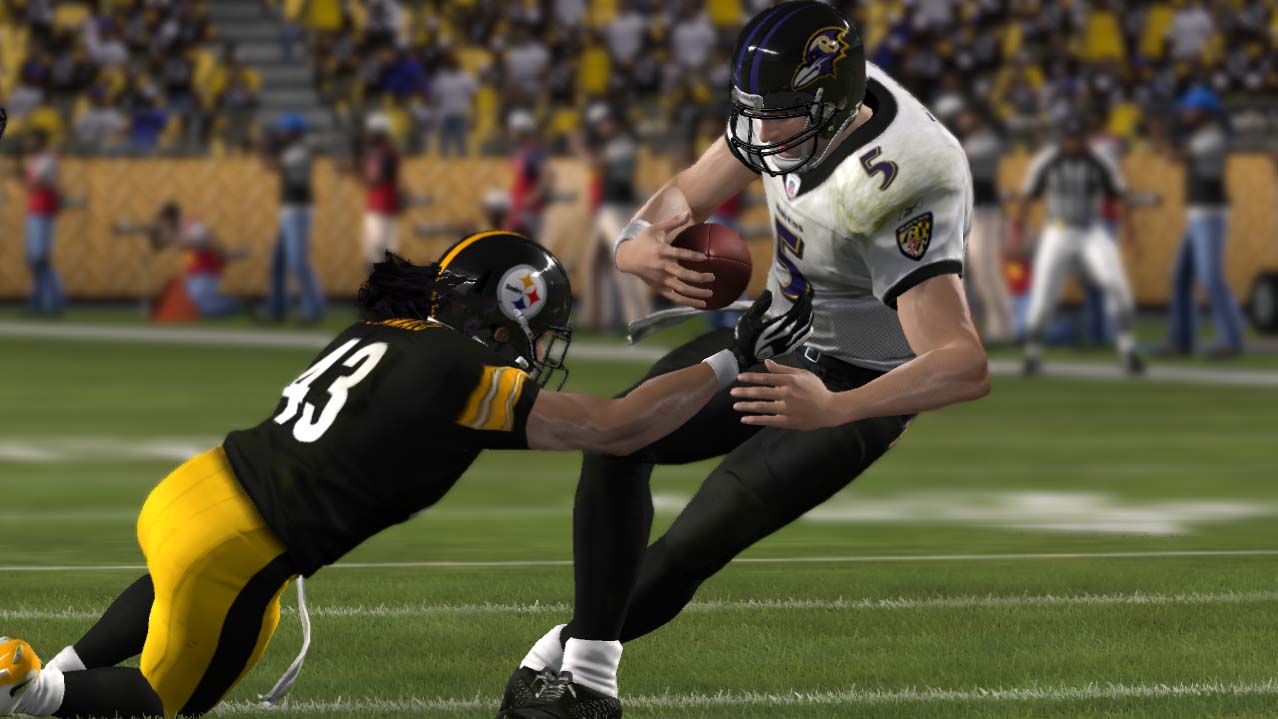 EA Sports
Every NFL game this week has been simulated with the help of EA Sports and "Madden NFL 12" using the game's advanced artificial intelligence, complete with winners, statistical leaders, and even the player of the game.
Check out who "Madden" thinks is going to win before the games are even played, including one of the week's best games, the Baltimore Ravens at the Pittsburgh Steelers:
---
Games don't get any more in-your-face or hard hitting than a Ravens-Steelers grudge match. And this game lives up to the black and blue billing, as the hit sticks were out in full force for all four quarters until Ben Roethlisberger found Mike Wallace in the end zone on the last play of the game to give the Steelers the come-from-behind 17-16 win. Amazing finish!
For a box score, and to tab through the rest of the games,
visit The Gamer blog's Madden NFL 12: Week 9 Simulations »