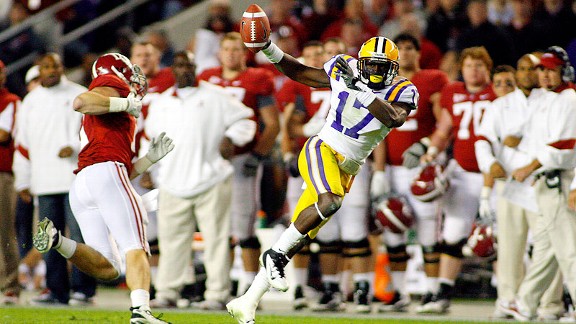 John David Mercer/US PresswireIf Stanford and Oklahoma State stumble, we could see an LSU-Alabama rematch for the BCS title.
Oddsmakers believe it's distinctly possible that fans will be treated to an LSU-Alabama encore for the BCS national championship.
Although LSU won the first matchup -- and despite the fact that the game will be played in New Orleans -- the Crimson Tide would likely be a two-point favorite over LSU.
Sure, 9-6 overtime win by LSU in last week's Game of the Century was a bit of a letdown -- even Kyle Brotzman had to cringe at Alabama's kicking failures. But the outcome didn't alter the perception that these are still the nation's elite teams.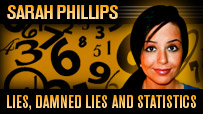 "We still have LSU and Alabama power rated as the top two teams in the nation," said Las Vegas Hilton Race and Sports assistant manager Jeff Sherman.
Said Todd Fuhrman, senior race and sports book analyst for Caesar's Entertainment: "The Crimson Tide looked like the superior team with their ability to consistently move the ball on LSU's defense. It's cliché to say this, but the game really could have gone either way."
Most oddsmakers still have Alabama ranked No. 1 overall. Since the goal of the BCS is to have the two best teams on the field competing for all the marbles, then it would only be fitting to have LSU face Alabama again.
While LSU has a clear path to the championship game, Alabama will need help to punch its ticket. The Crimson Tide not only need to win their final three games, but they also need Stanford and Oklahoma State to stumble.
The Cardinal face their biggest remaining obstacle this weekend when Oregon travels to Palo Alto. Oklahoma State faces its toughest test when it meets rival Oklahoma on Dec. 3. Most oddsmakers view Oregon as a better team than Stanford and Oklahoma as a better team than Oklahoma State. With very similar rosters last season, Oregon defeated Stanford, 52-31, and Oklahoma beat Oklahoma State, 47-41.