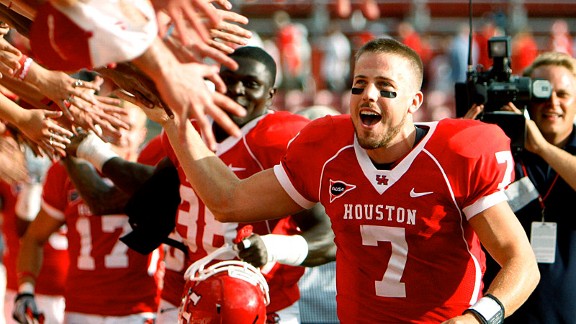 Thomas Campbell/US PresswireCase Keenum and the undefeated Cougars are well positioned to earn their first berth in a BCS bowl.
As the old saying goes, every action has a consequence.
Power conference supporters have adamantly opposed Boise State playing for the BCS title. After the Broncos' win over Georgia, I wrote that Boise State would not receive a championship berth -- even if it went 12-0. There was no need to fear the Broncos as a title threat and root for them to lose.
Still, when Kyle Brotzman Dan Goodale missed a potential winning field goal attempt against TCU, the Boise State haters plundered on Twitter.
One fan suggested, "Best day of my life! Boise State just lost!"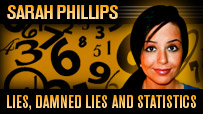 Another tweeted, "TCU exposes BSU! Go Sooners! POWER SIX POWER!"
But in the rubble of the celebration, one fan asked a significant question, "Boise lost, so uh ... what happens to the BCS?"
Houston, we have a problem.
The Conference USA championship game, likely to match Houston and Southern Mississippi, is shaping up to become a play-in game for a BCS berth -- probably in the Sugar Bowl. That's right, a non-automatic, automatic qualifier. According to BCS selection procedures, the non-AQ automatic qualifier takes effect in two scenarios:
The champion of Conference USA, the MAC, the Mountain West, the Sun Belt or the WAC is ranked in the top 12 of the final BCS standings, or ...

Such a team is ranked in the top 16 of the final BCS standings and is ranked higher than one of the BCS conference champions.