It's not easy to make it big, whether you're an actor or athlete. For Eddie Kaye Thomas, the two professions are actually at odds.
"Acting has no logic," the actor contended, contrasting it with pro sports. "You don't necessarily get better by more work, and the most talent doesn't guarantee you the role."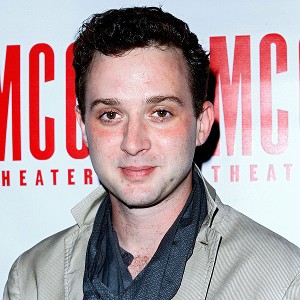 Donna Ward/Getty ImagesEddie Kaye Thomas, who's starred in the "American Pie" and "Harold & Kumar" series, has suffered as a Mets fan.
From making older women meow in "American Pie" to HBO's "How To Make It In America," he has spent the last 15 years in the spotlight running the genre gauntlet, starring in cult coed comedies, including the "Harold & Kumar" franchises to a current gig in the race-relations dramatic play "The Submission."
"In life, you make a lot of decisions and wonder if you made the right move, then accept, it is what it is," he reflected. "Sports are a yes and no. Winner and loser. End of story. I appreciate the finality of sports."
Born on Halloween, he grew up in NYC where he picked up a little Met habit.
"Being a Mets fan is my north. Any maybe that's my problem," he said, crediting his father's faith in the franchise. "Now it's become part of my personality. I enjoy watching the Yankees, a team with a consistent lineup. Unfortunately, it's easier to watch a winner. But I stick with the Mets. Jose Reyes is worth whatever they pay him. Otherwise they need to focus on youth and the long-term, not short-term moves."
But the actor isn't ready to trade in acting for sports punditry. With his hit HBO show currently on-air, he'll appearing in "A Very Harold & Kumar 3D Christmas," and will reunite with his "Pie" co-stars for "American Reunion" next year. But being an actor doesn't make him immune to having to Monday-morning quarterbacking.
"The sense of the genuineness people have, that I made them laugh, is flattering," he said sincerely. "People have called me names on the (NYC) subway referencing 'American Pie.' Rude is rude, whether you're an actor or not. I want to keep acting, write plays, further figure out my voice and have it be heard."