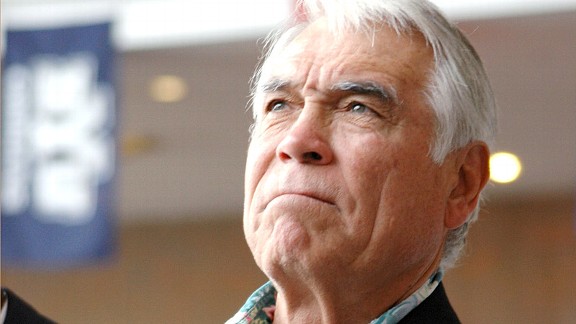 AP Photo/Joe RaymondJoe Kapp played eight seasons in the CFL and three with the NFL's Vikings and one with the Patriots.
Joe Kapp is the only man to play quarterback in Rose Bowl, Grey Cup and Super Bowl games and now he can add fighting a fellow septuagenarian at a CFL alumni luncheon to his resume.
Kapp, a former QB for the British Columbia Lions, continued a longtime feud by scrapping former Hamilton Tiger-Cats lineman Angelo Mosca at a luncheon Friday in Vancouver.