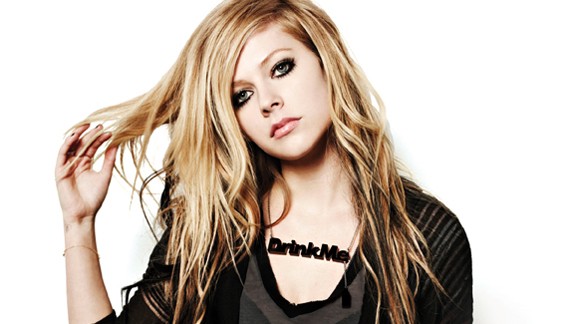 Courtesy of RCAAvril Lavigne was her hockey team's MVP two years in a row before hitting it big in music.
Long before she sang about "Sk8r Boi," Avril Lavrigne was a skater girl.
The goal-oriented Canadian hit the ice not long after she learned to walk, and by age 10 she was playing in the boys' hockey league in her small town of Napanee, Ontario. She went on to play for the girls' hockey and baseball teams at Napanee District High School.
But at age 16, she hung up her skates after signing a recording contract, and by 17 she had broken onto the music scene with her debut album, "Let Go." It sold 16 million copies and catapulted her to international stardom.
The 27-year-old pop-punk princess, who is scheduled for three shows over the next two weeks, took a break to tell us what happens when the gloves come off.
ESPNHS: What was it like growing up in a hotbed for ice hockey?
AVRIL LAVIGNE: My dad had me on ice skates in the backyard pond when I was 2 years old. Everyone plays hockey [where I'm from]. I grew up at the hockey arena because my older brother, Matthew (who's now 28), played so I wanted to play. I would watch his games while wearing his jersey and cheering on the side with pompoms. Having him to look up to made me to want play sports.