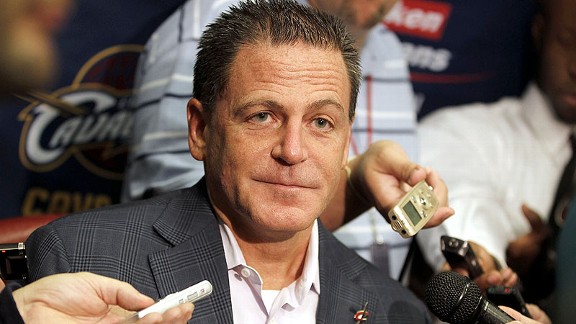 Gregory Shamus/Getty ImagesCavs owner Dan Gilbert had some words about the trades in the NBA. He should speak out more.
Give it up for the NBA and its commissioner, David Stern. Even though collegiate and professional football are entering their climatic stage, the NBA stole headlines this past week. And Stern made that theft not by approving a blockbuster trade but by denying one.
Clever, especially when your season remains three weeks away.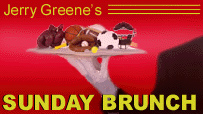 But Stern has to give an assist to Cleveland Cavs Owner Dan Gilbert, who sent an email rant to Stern about the trade that would have sent star guard Chris Paul to the Los Angeles Lakers. According to Gilbert, it seemed as if the Lakers were giving up a six-pack of beer (light beer at that) and some hot dogs (old dogs at that) for Paul.
Granted, Stern had already rejected the trade before he got the email. And granted, the trade has been resubmitted and, with a few tweaks, may still go through. But Gilbert knows how to get noticed. And the best thing about his email was the closing line: "When will we just change the name of 25 of the 30 teams to the Washington Generals?"
That's pretty good. And Gilbert doesn't want to stop. He should keep sending the pithy one-liners because, otherwise, Cleveland might start thinking about the quality of his product. That's why we'd like to help Gilbert with a few suggestions for gag lines to end his upcoming email rants: