NBA Hall of Famer Charles Barkley, on Friday, went on the "The Waddle & Silvy Show" on ESPN 1000 in Chicago, telling the Chicago Bears, "Please stop the madness. … I like Tim Tebow. He seems like a good kid, and I wish him success, but I am Tebowed out."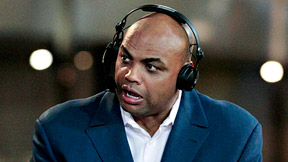 Cary Edmondson/US PresswireCharles Barkley has made it known he's tired of hearing about Tim Tebow.
Well, what does Barkley say on Monday after the Bears lost in overtime to the Denver Broncos on Sunday, after Tebow once again led a comeback.
"Today, I'm going to hear his name on TV ad nauseam," Barkley said. "I like the kid, but there are so many other terrific things happening in the NFL."
Tebow has six game-winning drives in the fourth quarter or overtime in his first 11 starts, but his unorthodox style and willingness to share his strong religious beliefs have made him the subject of debate.
"There is enough television space to give him his glory and still give some to other deserving stories that nobody is talking about," Barkley said. "Look what the Green Bay Packers are doing being undefeated. And nobody is mentioning the Texans, who lost their first two quarterbacks and keep winning. Now, that's really remarkable."
Barkley didn't watch Sunday's game -- instead watching his Arizona Cardinals from his home -- but when he saw the Bears-Broncos score Sunday night, "I just started laughing."
Will Barkley make any predictions this week as the Broncos play the New England Patriots?
"I won't have any worries after this week," Barkley said. "No worries at all."