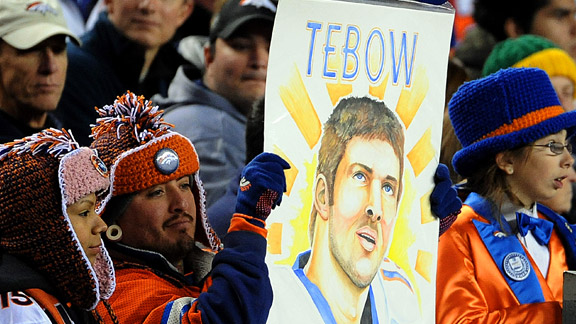 Garrett W. Ellwood/Getty ImagesTim Tebow was poetry in motion for Denver Broncos fans this season.
The end of the year is the perfect time,
to look back at the regular season in rhyme.
In Week 1, the Philadelphia Eagles took flight and soared,
Unfortunately, it was the only time they had a winning record.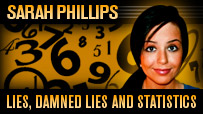 In Week 2, the Colts front office began thinking and planning,
For life without star quarterback Peyton Manning.
In Week 3, the undefeated Buffalo Bills were in the championship talk,
Later we'd find out they couldn't walk the walk.
In Week 4, Dallas blew another late lead. Oh no!
But Cowboys fans know that's just Romo being Romo.
In Week 5, Al Davis passed away,
Raider Nation mourned down in the Bay.
In Week 6, the 49ers proved their contention wasn't fake,
But their rise was overshadowed by a postgame handshake.
In Week 7, Tebow relieved Orton as Broncos quarterback,
And Denver ran into the playoff race with an option attack.
In Week 8, the Steelers beat the Patriots to become the class of the AFC,
But injuries would continue to hamper them - an arm, an ankle, and a knee.