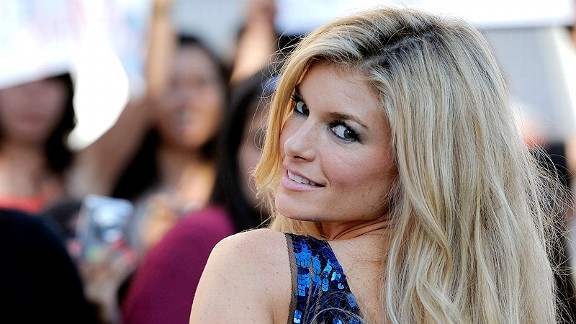 AP Photo/Chris PizzelloMarisa Miller appeared in the Sports Illustrated Swimsuit issue seven years in a row (2002-2008).
Marisa Miller may have blown up as a swimsuit model, but Miller started out with another beachy job: surfing instructor. In recent years she's designed a line of stand-up paddleboards, and has moved from riding waves to riding bikes as the face (and body) of Harley-Davidson. She talked with Men's Health on motorcycles, clothes and her thoughts on smoking.
"When men walk up and hit on me," she said, "I find a way to tell them nicely that it's not going to happen."
To read the rest, check it out here.
And to read her interview with Women's Health magazine, check it out here.