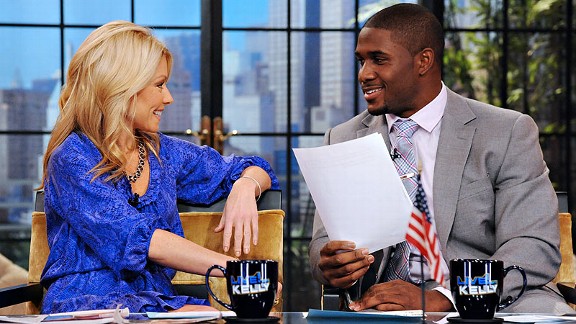 Disney-ABC Domestic TV
Miami Dolphins running back Reggie Bush was the first of five athletes to cohost "Live! With Kelly" this week with Kelly Ripa on the nationally syndicated talk show.
"It was smooth. I enjoyed it. I had a good time. It flew by. Before I knew it, the show was already over," Bush said. "If they would have me back, I would love to be back on the show."
The lineup for the rest of the week: NASCAR driver Carl Edwards (Tuesday), NFL broadcaster Boomer Esiason (Wednesday), ESPN analyst Jesse Palmer (Thursday) and Olympic skating champion Apolo Anton Ohno (Friday).