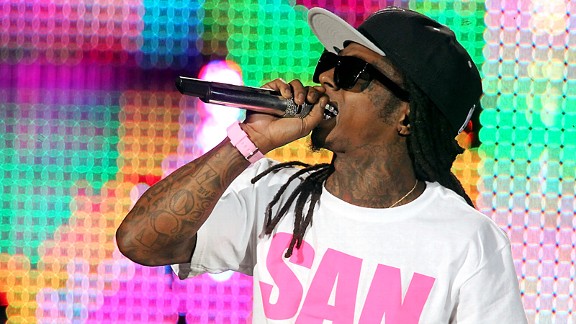 Gary Miller/Getty ImagesLil Wayne is rooting for his Green Bay Packers to win this weekend and the Super Bowl.
The 2011 NFL postseason continues into the divisional round on Saturday, and like the rest of us, many music artists will be tuning in and rooting for their favorite teams. To celebrate the NFL playoffs and get some predictions on second-round matchups, Billboard.com spoke with eight artists about their favorite pro football teams and how they see their beloved teams faring in the race to the Super Bowl.
Artists such as Lil Wayne, Asher Roth and the Dropkick Murphys' Ken Casey are ready to see their top-seeded teams kick into high gear, while Birdman, Bun B and The Fray's Joe King think their squads will continue their winning ways from last weekend.
Check out all of the NFL Q&As here at Billboard.com.