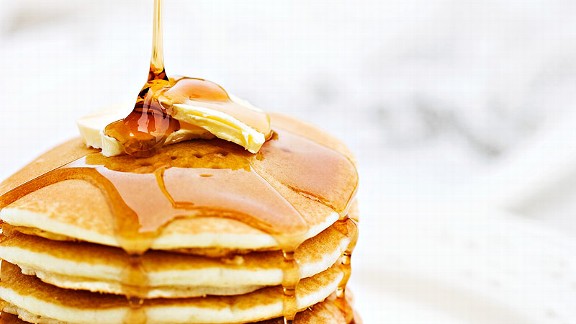 Thinkstockphotos.comCould this stack of pancakes actually cause an injury to a Los Angeles King?
It sounded like an oddity when first mentioned but every man who has ever been in a relationship knows what really happened when Los Angeles Kings winger Dustin Penner was dropped from the lineup due to a back injury suffered while eating his wife's pancakes.
Huh?
Did I stutter? His back went out while eating pancakes. At least here is his explanation originally given to Rich Hammond of the LA Kings Insider: "I woke up fine, sat down to eat and it (Penner's back) locked right up. It never happened to me before. I couldn't stand up. I was probably at the third stage of evolution."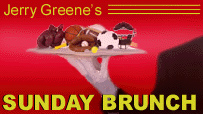 Penner wasn't quite finished stressing the quality of the pancakes: "Apparently it's one of those mysterious things, where you can throw it out (from) sneezing. I just leaned over to dip into some delicious pancakes that my wife made."
We've all been there, right, men? You know your choice is eating what your beloved cooked and running the risk of dying from food poisoning or pushing the food away and running the risk of dying from a frying pan to the head. Penner's solution was ingenious.
Actually, he probably really did injure his back just as he said. And he's now sponsoring a "Pancakes with Penner" breakfast that will raise money for charity. No word on if his wife will be cooking those pancakes but we'd hate to see a whole roomful of back injuries.
No pancakes on the Brunch menu, just some outstanding dishes from our literary chefs. While they are pouring on the syrup we'll digest a few bits of tid from the week that was:
• Bucket list: Drinking beers while sitting on the Dallas Mavs bench during a game. Check.