Is Corner Canyon High School in Draper, Utah, serving the interests of a powerful, secret lobby of booster moms looking to take over the school district one bake sale at a time? This theory is certainly being advanced after students voted on the Cougar as the school's mascot only to have it vetoed by the board for being derogatory to older women. The students were offered the Charger as a replacement mascot, and now will have Norv Turner's weathered visage on their jerseys instead of a fearsome predator. Goooooooo Norv!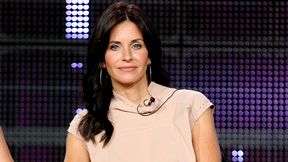 Frederick M. Brown/Getty ImagesSchools in Utah apparently fear being associated with "Cougar Town."
What gives, Corner Canyon? How are these kids supposed to learn what it's like to be a participant in the democratic process when their voices are being muffled in deference to the leathern matrons in cocktail dresses commandeering the corner booths at TGI Friday's? If you think the Cougar is an offensive mascot, maybe you should get a whiff of what some of the other secondary education institutions across the country are proudly displaying on their crests.
• Like, for instance, the Dickinson Midgets of North Dakota, who serve up a tall order of pocket-size prejudice with every expression of school spirit.
• Or how about the Chattanooga Central Purple Pounders, whose nom de guerre just might incite violence against Grimace from McDonald's or JaMarcus Russell's medicine cabinet?
• Then you have the Williamsport Millionaires, whose mascot is a kick in the groin to the proud heritage of the one percent.
• And the New Braunfels Unicorns, who risk sullying the good name of grossly deformed horses every time they take the field.
• And don't get me started on the Blooming Prairie Awesome Blossoms.
In this life you have to choose your battles wisely, which Corner Canyon utterly neglected to do by coddling to the Courtney Cox characters of the world. I'd urge the students there to let their pubescent voices be heard through a long-term deodorant strike. Fill the school board's nostrils with the stink of revolution.