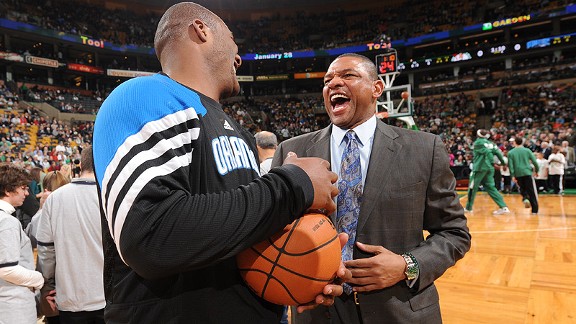 Your trusty cartoonist Kurt Snibbe is off, so we'll be trotting out the old Page 2 photo contest. We'll find a great photo, and you provide the caption.
Celtics coach Doc Rivers laughs with former player Glen Davis before the Celtics' 87-56 rout on Monday night in Boston. On Thursday night, the Celtics rallied from 27 points down to beat the Magic again, 91-83, in Orlando.
Give us your caption in the comments.