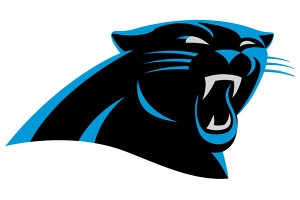 AP Photo/Carolina PanthersThe Panthers changed their logo to give it a "more aggressive, contemporary look ... making it more three-dimensional."
The standard protocol these days is for NFL teams to unveil new uniforms and logos during the draft in April. But the Carolina Panthers apparently couldn't wait -- over the weekend they announced the first logo tweak since the team's 1995 founding.
For fans expecting a massive design overhaul now that Nike is taking over from Reebok as the league's outfitter, the Panthers' minor logo adjustment stands as a good reminder that change tends to come gradually in the NFL.
As for the Panthers' uniforms, they're expected to wait until the draft before revealing those.
So for now we can dissect the details of the new logo. It definitely looks sleeker, but that squinty left eye is a bit annoying. What do you think?