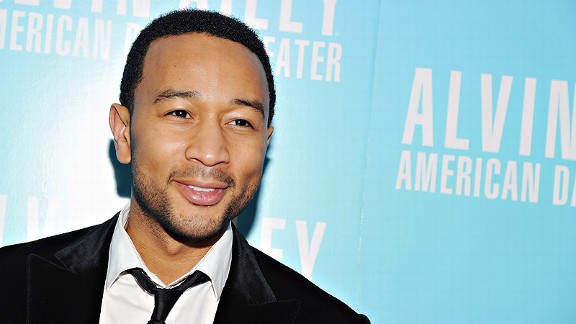 Mike Coppola/Getty ImagesJohn Legend tweeted to Skip Bayless, "Underestimate me at your own risk."
Hip hop artist Joe Budden appeared on ESPN2's "First Take" in December to debate the day's sports stories with the highly-opinionated Skip Bayless. That appearance was viewed by R&B star John Legend, prompting him to send Bayless a message via Twitter: "Do R&B Singers get invites or just rappers?" Skip replied that he was more than happy to oblige and the battle is scheduled for Wednesday, starting at 10 a.m. ET.
The normally soft-spoken, Grammy-winning singer is a huge sports fan and has appeared on ESPN Radio in the past as a guest co-host on "Mike & Mike in the Morning."
"First Take" debates can get quite heated so hopefully Legend's choir boy background doesn't prevent him from standing strong.
"Underestimate me at your own risk," Legend warned Bayless in a tweet.
Debating Bayless has become a hot ticket, as many rappers and musicians have appeared on First Take to take him on -- including LL Cool J, Lil Wayne, Common and Queen Latifah.