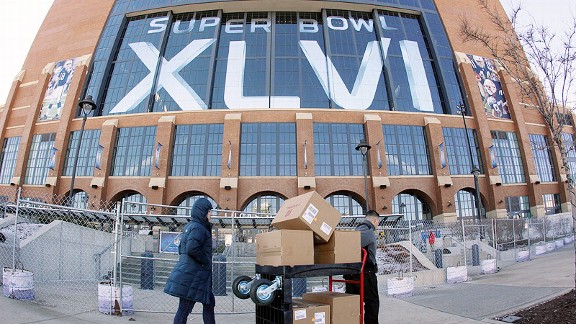 AP Photo/Mark HumphreyThey're prepping for the Super Bowl in Indy, and you should be getting your squares ready for Sunday.
Are you hosting this year's Super Bowl party or looking for a little fun in the office? The Life's Sunday Squares game will spice up the game for even the non-football fans in your group.
There are two versions. The "Random" option works well if everyone who's playing is in the room with you. The "Pick Squares" option is designed for filling out a board when all the participants are not present in one location. The board can be distributed to friends via the social networking buttons or by pasting the URL into mail and sending it to your friends.
Never played before? All the setup is covered.