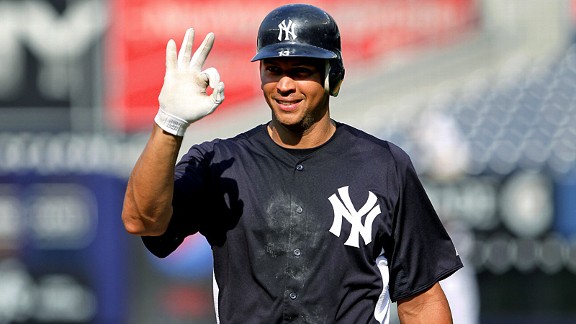 Anthony Gruppuso/US PresswireAlex Rodriguez may be disliked, but he's a great role model for the One Percent.
A new list of America's 10 most disliked athletes, released following a recent Nielsen poll, shows that our nation is pretty predictable as far as hatred goes. LeBron, Tiger, Kobe, A-Rod. The usual suspects. Other dishonorees include Kurt Busch, Kris Humphries, and Ndamukong Suh, all of whom put in a lot of elbow grease this past year to secure a spot on the list.
But we like to keep our glass half full here at Page 2, and while most of these guys have earned their fair share of kicks to the groin, that doesn't mean we need to deliver them. As we learned when the Grinch stole Christmas, a cheerful spirit can rehabilitate even the most miserable, jerky-hearted individuals among us. So with this in mind, here's a sunny heap of optimism to prove that there's a lot to like about even our most disliked athletes.
Michael Vick
Though he's probably blown his shot at ever having a cameo in an Air Bud movie, he's abiding with a whole bunch of different laws these days. At least 10. And compared to his little brother Marcus, he's pretty much Mr. Rogers with a mad rushing game.
Tiger Woods
Can the dude rock a red polo shirt or what? And though his ranking has plummeted since his glory days, he's still probably one of the top five most dominant African-American/Asian/Native American guys on the PGA Tour.
Plaxico Burress
He might be a class C violent felon, but he's class B wide receiver and a Super Bowl champion to boot. Also, Plaxico would make a great name for an indie band.
Ndamukong Suh
Ndamukong Donated $2.6 million to his alma mater before he was ever even drafted, when he totally could've done it a couple years later to buy back the respect of his fans. But he didn't. And pretty much everyone* agrees that he's not a jerk (*everyone = Portland police officer Peter Simpson). Also, the guy looks way more cuddly than his name -- Ndamukong means "House of Spears" -- would imply.