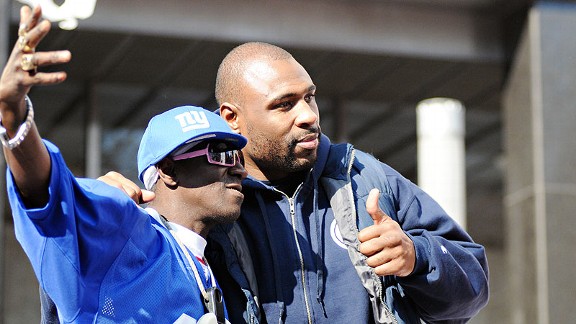 AP Photo/Tomasso DerosaFlavor Flav is everywhere: This time with Giants running back Brandon Jacobs at the victory parade.
It's time to let the last Super Bowl go as anyone in Boston will tell you. But before we move on, we should salute New York Giants Coach Tom Coughlin for checking off a major accomplishment on his personal Bucket List.
No, we are not talking about beating Bill Belichick for a second time in the biggest game of all. We're talking about something much rarer than that -- Getting a hug from Flavor Flav.
Check.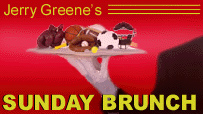 What's better than that? Which makes you wonder about what might still be left unchecked on other B.L.'s of famous people. These might be a few:
• Barry Bonds: To walk into the Baseball Hall of Fame without buying a ticket. (Pete Rose had this one first.)
• John Elway: To hold just one conversation without being asked about the future of You-Know-Who.
• Mike Vick: To be the chief judge at the Westminster Dog Show.
There must be many more and you are welcome to contribute some in our comments section. Meanwhile, here are a few more appetizers while our sports writing chefs are pulling their delights out of their literary ovens.