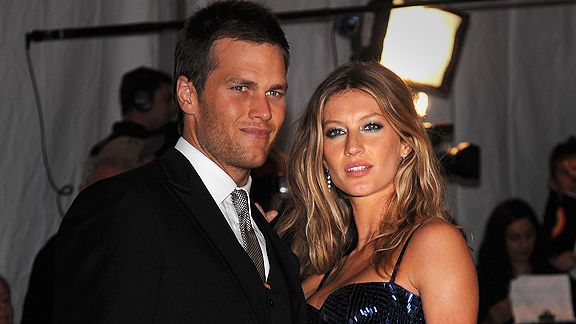 Dimitrios Kambouris/Getty ImagesTom Brady and his wife, Gisele, are in Costa Rica with wide receiver Wes Welker and his girlfriend.
Let's see, anything going on? Well, there's an automobile race in Daytona and a basketball game in Orlando. Also, outside of "our" world, Hollywood will honor a bunch of movies nobody has seen. So what should we talk about?
The NFL, of course.
No, not the Wonderlic test although this is the only week of the year when it gets mentioned. (Sorry, Vince Young, that incorrect report of your "6" on the Test will haunt you forever.)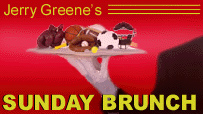 What we're here to clear up is another inaccurate report -- the one about Tom Brady and Gisele Bundchen not being happy with his wide receivers, including Wes Welker. Fear not, Brady is not still slumped over on the Super Bowl grass. He's been at Gizele's Costa Rican beach hideaway -- and Welker was there, too, along with Anna Burns, the former Ms. Hooters.
Unfortunately, despite the efforts of the Costa Rican paparazzi, we have no photographic evidence of if the foursome passed around a Nerf football and whether Welker hung on to it.
But they all seem to be recovering nicely together. Despite a Super Bowl loss, somehow they have found a way to carry on.
And while the rest of us recover from what ails us and while our sports writing super chefs prepare the main Brunch courses, here are a few appetizers to chew:
• Thanks to NASCAR in Saturday's Nationwide Series race for bringing back the Demolition Derby.