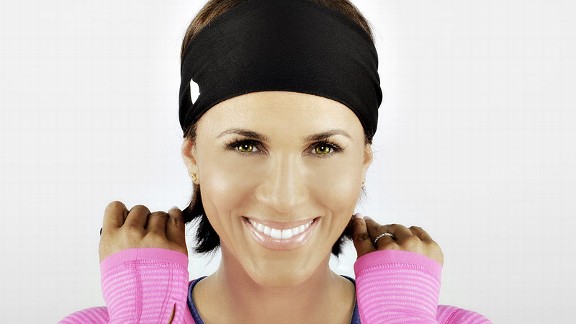 Save Your Do Nicole Ari Parker realized last year she'd gained 30 pounds. She was able to take it off, and wants other women to know that they can too.
In 2009, comedian Chris Rock supposedly betrayed black women. Rock shed a fascinating, eye-opening and thoughtful spotlight on the extraordinary lengths black women go through to maintain their hair in his controversial documentary "Good Hair."
Rock caught a lot of backlash -- especially from black women -- but the truth is, whether it is paid for, natural or chemically enhanced, black women don't play around when it comes to our hair.
Some believe this obsession has had a damning effect on the health and fitness of black women. Speaking at the renowned Bronner Bros. International Hair Show last August in Atlanta -- an event that primarily showcases the newest hairstyles and trends for African-American women -- Surgeon General Dr. Regina M. Benjamin, a black woman, chastised other black women for forgoing exercise to maintain their hair. She also revealed an awful statistic: Nearly 50 percent of black women over age 20 are overweight or obese, compared with 33 percent of white women and 43 percent of Hispanic women.
Benjamin's words angered some people, but they also proved to actress Nicole Ari Parker that she was on the right track.
Parker is the creator of the Save Your Do Gymwrap, which she hails as a lifesaver for women who want to be active but also preserve their hair. The wrap, which she released earlier this month and comes in different sizes and colors, uses Edge Control Technology to absorb sweat and heat while allowing cool air in. So instead of your hair being soaked after a workout, it's dry.