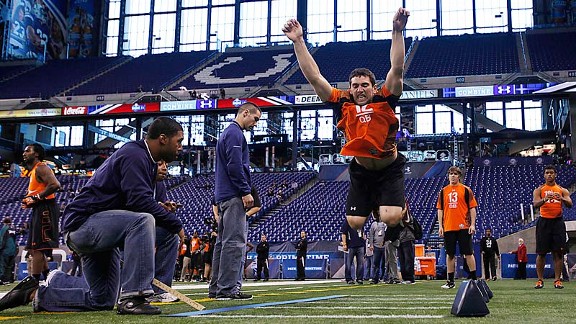 Brian Spurlock/US PresswireWith Andrew Luck having gone to Stanford, he probably would score well in our new combine.
The NFL combine came and went far too quickly as I'm just on Question 10 of my Wonderlic. Besides, the league is missing a golden opportunity by confining its combine to just, you know, football stuff. Yes, what the NFL needs is combine combinations.
After the football stuff, the combine should move on to other vital skills:
• Media interviews: "Got to hand it to all those kids from UCLA, Southern Cal and Ohio State," said one GM. "They answered media questions for 30 minutes each and never said a thing. They could all be coaches one day."
• Product endorsements: "There was an offensive tackle from Alabama that ate two dozen wings while tying his new shoes and washing his hair simultaneously," said an endorsement agent. "I actually cried from joy watching him work."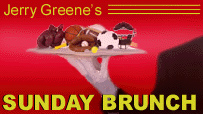 • Medical knowledge: "We interviewed this linebacker from Florida that thought a concussion was a kind of drum," said a team doctor. "That's the kind of young man we want."
What other kind of combines could the NFL adopt? Think about that and chew on these bits of tid while our literary chefs put the last touches on today's Brunch specials:
• We are proud to announce that Hall of Fame bowler Pete Weber has already clinched this year's Kierkegaard Most Existential Quote award for his brilliant "Who do you think you are? I am!" Yes, you are.
• I'll have the Carl's Jr. hamburger as long as Kate Upton serves it.