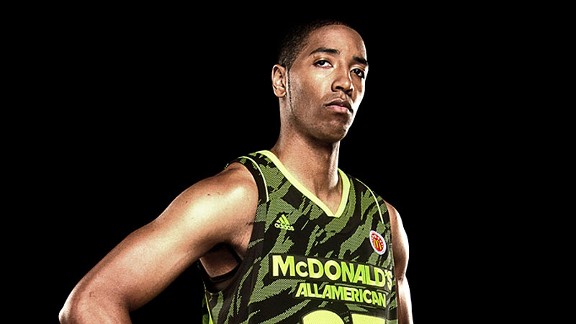 adidas The McDonald's All-Americans will be wearing some interesting unis this year.
We saw some colleges adopt camouflage designs for 2012 March Madness. Later this month, the country's best high schoolers will do the same -- although without the wild colors of Baylor -- as adidas has revealed the new adizero uniforms for the March 28 McDonald's All-American Games in Chicago.
Above is a look at the West uniform. You can check them all out here.