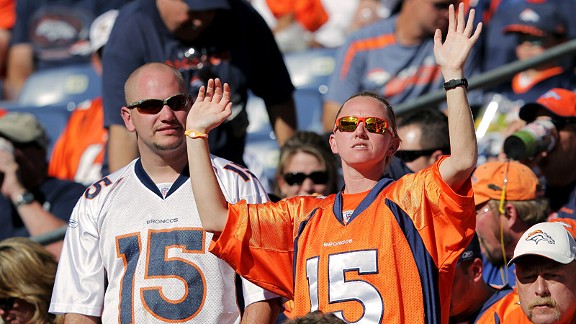 Doug Pensinger/Getty ImagesWho here wishes they hadn't forked over $200 for a Tim Tebow Broncos jersey?
Imagine yourself as a Denver Broncos fan when the Peyton Manning story broke Monday.
The good news: Yee-haw, we just got Peyton Manning!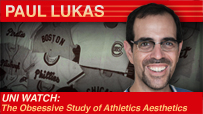 The bad news: Now what do I do with this Tim Tebow jersey I spent $200 on a few months ago?
Of course, not every Broncos fan owns a Tebow jersey, but many of them do. Tebow's jersey was the second-highest seller in the NFL last year, trailing only Aaron Rodgers. So what'll happen to all those jerseys now that Tebow is probably on his way out of Denver?
Some writers have already come up with some interesting answers to that question. But here's a simpler solution: If Manning really wants to make a good first impression with Denver fans, he should wear No. 15. Then fans can simply swap out the "TEBOW" nameplate on their jerseys for a new "MANNING" nameplate. And if the Broncos are smart, they'll offer to provide those new nameplates for free.
Sound ridiculous? There's actually some very recent precedent for it: When the Columbus Blue Jackets traded Jeff Carter for Jack Johnson two weeks ago, they gave Carter's old uniform number to Johnson and announced that fans with Carter jerseys could get a free nameplate switcheroo. How's that for a fan-friendly uni initiative?
Of course, there's already been a lot of speculation regarding which number Manning will wear as a Bronco, and 15 hasn't been mentioned very often. But if you're sitting on a suddenly worthless Tebow jersey, that's the number you should be hoping to see on the jersey that Manning holds up at his introductory news conference.