The arrival of Timothy Richard Tebow means it's a new day in the New York Jets' locker room.
No more dysfunction. No more infighting. And if those rules of the road are not clear, it's up to coach Rex Ryan to post a set of "Tebow Rules" in a spot where everyone can see and believe.
Hey, if signs like this work next to hotel swimming pools, it's certain to work for a team some experts are calling one of the top three contenders in the AFC East.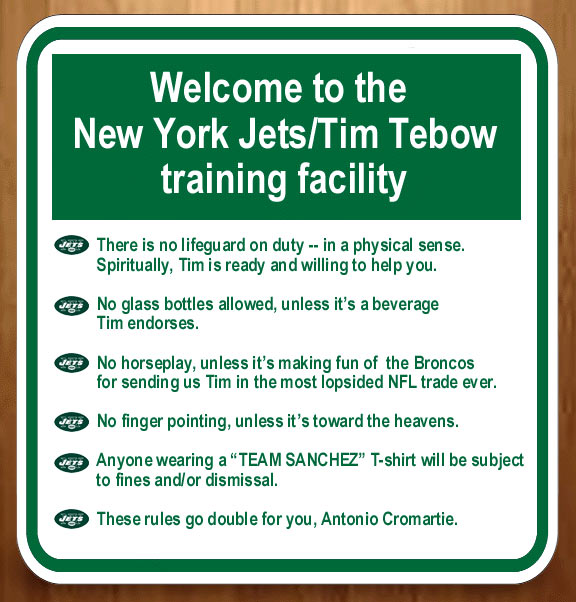 Illustration by Kurt Snibbe