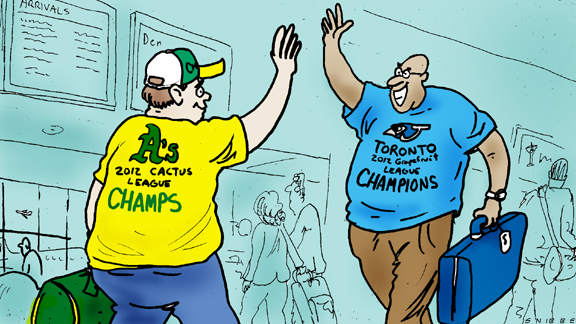 ESPN.com's SweetSpot blog recently looked at whether spring training results serve as an indicator of how teams perform in the regular season.
Sometimes they don't. But sometimes they do!
With that in mind, Page 2 salutes the Toronto Blue Jays and Oakland Athletics on capturing the prestigious Grapefruit League and Cactus League championships, respectively.