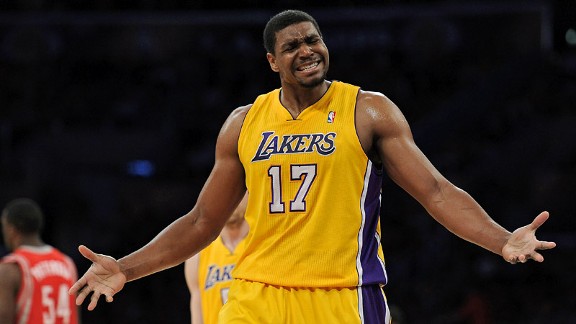 Harry How/Getty ImagesAndrew Bynum might get angry, but he's made some people angry/annoyed/disappointed as well.
Andrew Bynum has done it again.
The talented-but-troubled Los Angeles Lakers center on Friday got ejected against the Rockets -- the latest in a line of behavioral issues that, recently, includes shooting a 3-pointer, shooting a 3-pointer and getting ejected against the Rockets. (Yes, those are four separate incidents.)
Now, coach Mike Brown has said Bynum doesn't have attitude issues. Meanwhile, his teammates say people must be patient with the 24-year-old.
But Bynum certainly has irked some folks in his seven-year career. And so we bring you: 12 pictures of people looking* angry at, annoyed with or disappointed in Bynum.
*These snapshots might have been taken out of context.
PAU GASOL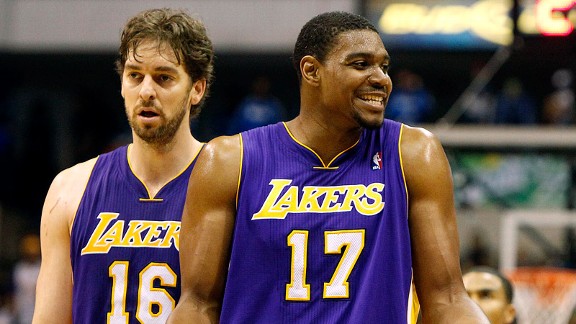 (AP Photo/Brandon Wade