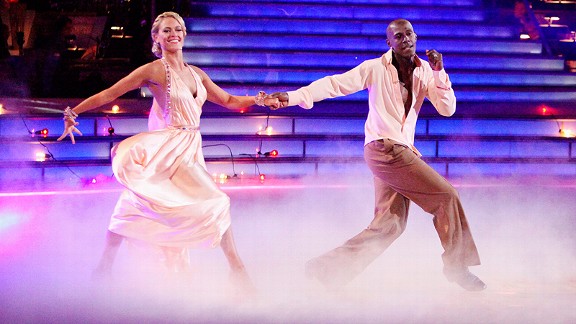 Adam Taylor/Getty ImagesPeta Murgatroyd and partner Donald Driver will be dancing the paso doble on Monday night's show.
Last week, it was all about emotions on ABC's "Dancing with the Stars."
And most of it was off the dance floor.
Jaleel "Urkel" White and dance partner Kym Johnson got into an argument in rehearsal, and football great Donald Driver and dancer Mark Ballas had to step in to cool things down.
White said everything was blown out of proportion because there are at least a handful of media members there to watch their every movement. And things are all good these days.
Driver agreed.
"I think things like this are always overexaggerated. People make more out of it then what it is. I've known Jaleel for a long time and continue to have a great relationship with him," Driver said. "It was an emotional week, but I didn't sense that people were on edge. If anything, I'd say this week brought everyone closer together because we were all there for each other."
This week, it's back to the dancing as Driver and partner Peta Murgatroyd will be performing the paso doble, a lively style of dance modeled after the sounds and movement of a bullfight.
Right now, Driver and Murgatroyd are in the middle of the pack with six weeks remaining. Only two people -- Martina Navratilova and Jack Wagner -- have been eliminated. Opera star Katherine Jenkins, Latin hunk William Levy and Disney star Roshon Fegan are leading the way.
"Peta and I have been improving each week, which is critical," Driver said. "But I won't be satisfied until I'm seeing straight 10s and holding that Mirrorball Trophy!"