Congratulations. You're about to witness trading card history. What follows is a look at the world's longest trading card, a 36-player record-breaker from Panini America that includes 36 autographs, 36 pieces of oversized prime memorabilia and, when fully unfurled, stands more than 8 feet tall.
Five of these behemoths including one with inscriptions on every autograph were inserted into 2011 National Treasures Football via special redemption cards (after all, you can't really fit something this mammoth into packs). But since words alone come up woefully short in doing this beauty justice, we present a brief preview of the card -- plus a link to view the whole thing: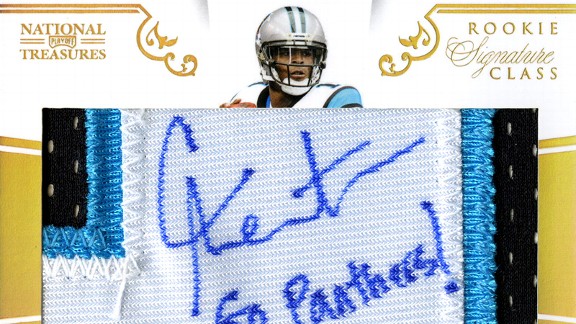 Panini America
• Click here to see the full trading card, plus a video unveiling.