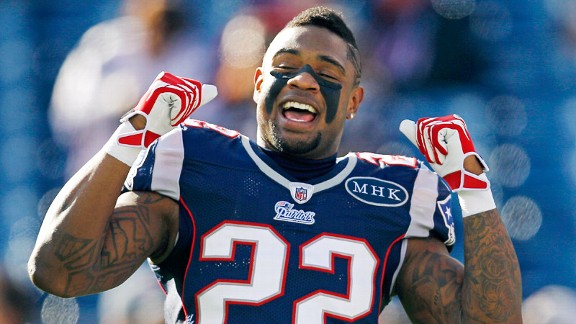 AP Photo/Elise AmendolaNew England Patriots running back Stevan Ridley loves having fun on Twitter.
Stevan Ridley was drafted by the New England Patriots in the third round of the NFL draft out of LSU in 2011. Ridley accumulated 441 rushing yards for the Patriots last season.
While Ridley may be second on the Patriots' running back depth chart, he's clearly the No. 1 option in social media.
On this #followfriday, check out the comedic stylings of @StevanRidley on Twitter.
People say you are what you eat. Funny I don't remember eating a sexy beast this morning …

— Stevan Ridley (@StevanRidley) February 15, 2012
That awkward moment when you're kicking butt in Mario Kart, then you realize you've been watching the wrong screen.

— Stevan Ridley (@StevanRidley) April 1, 2012
We can talk to astronauts in space, but we can't get phone reception inside elevators … Smh

— Stevan Ridley (@StevanRidley) February 13, 2012
Yo sometimes I'll watch a movie I saw when I was a kid and suddenly realize I had no idea what was going on the first time I watched it.

— Stevan Ridley (@StevanRidley) March 5, 2012
Autocorrect can go to he'll …

— Stevan Ridley (@StevanRidley) February 20, 2012
@StevanRidley, NFL RB/Mario Kart 64 Undisputed Champ