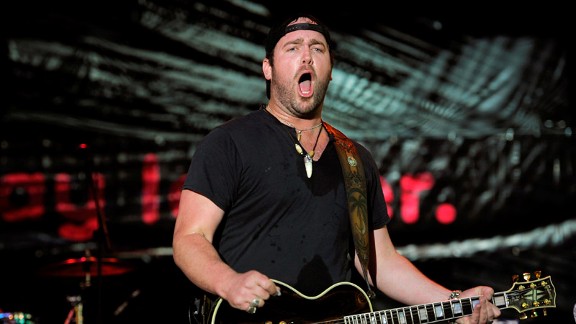 AP Photo/Chris PizzelloLee Brice, former football player at Clemson, is playing at FSU's spring game this weekend.
Country singer Lee Brice, who has the No. 1 song on the country charts with "A Woman Like You," is headlining Florida State University's spring football kickoff concert Friday in Tallahassee.
Yes, the former University of Clemson long snapper is singing on enemy territory.
"Hey, at least it's still the ACC!" said Brice, who had to give up football 10 years ago because of an arm injury and turned to music. "This state and fans have always been really good to me. It's a beautiful day down here."
And it should be for Brice. He's been on a roll lately, with his first No. 1 hit, along with recently picking up "Song of the Year" at the ACM Awards for co-writing Eli Young Band's hit "Crazy Girl."
And, in January, Brice popped the question to Sara Reeveley, who he has known for 13 years. The two have a 3-year-old son, Takoda.
"I'm in the best place in my life right now. My priorities have changed in the past year. It still fun to go out and party, but I have a boy and a fiancee now," said the 32-year-old Brice, who grew up in Sumter, S.C. "I'm happier than I've ever been. I can always be a wild man but I'm in a different place."
And does he still miss football?
"Playing this spring game event is like the first time I ran down the hill at Clemson for the Orange and White Game," Brice said. "I still miss football. But I knew if I couldn't make it in football, that I'd make it in music. And this is just the beginning for me."