Commentary
Sports' young pros have mixed record
Originally Published:
August 10, 2011
By
Patrick Dorsey
| Special to Page 2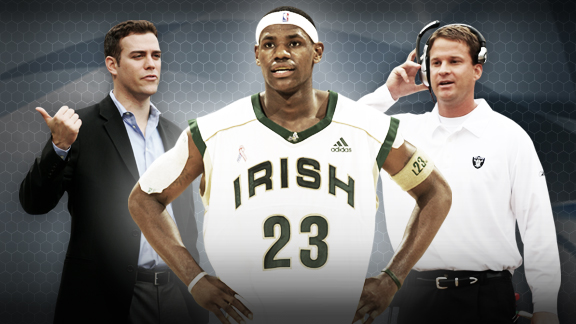 ESPN.com Illustration
By now news has spread of Leonel Angel Coira, aka Leo, the 7-year-old who just signed a contract with soccer power Real Madrid.
Which brings up an oft-asked question that's rarely been more apt:
Too soon?
For now, the question is for parenting experts to debate. Ultimately, time will tell if little Leo ever becomes king of the world.
What's undeniable, though, is that Leo now is part of "too soon?" lore -- that group of sports moments in which kids (but not always kids) got tabbed by teams and/or the media alarmingly early. Some worked. Some failed. Some still are waiting to see. All of them, though, certainly turned heads.
Now, in honor of Henry Rowengartner -- that 12-year-old phenom who once found himself pitching for the Cubs -- here are 12 memorable "Too Soon?" moments, in no particular order:
College: Kentucky / High School: Undecided
Now-deposed Wildcats coach Billy Gillispie got people talking when he offered (and received a commitment from) California eighth-grader Michael Avery, who still hadn't picked a high school. Now Avery is a prep junior, reportedly caught up in some red tape regarding transfer eligibility. He's searching for a college, but he has a chance at the next level.
Lane Kiffin: Recruiting Edition
A decade after Chris Leak got an offer from then-Wake Forest coach Jim Caldwell, the controversial Kiffin got a commitment to Tennessee from Eric Berry's 13-year-old little brother Evan ... and later received the same at USC, securing a commitment from 13-year-old Delaware QB David Sills.
[+] Enlarge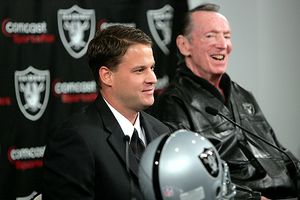 Justin Sullivan/Getty ImagesLane Kiffin and Al Davis: This worked out well.
Lane Kiffin: Coaching Edition
... of course, this was nothing new to Kiffin, who previously coached at the University of the Oakland Raiders at age 31, making him the youngest to man such an NFL position in the modern era. We all know how that worked out.
Too Sooner?
Before even entering middle school, 12-year-old Dallas-area golfer Brad Dalke decided last August that, in six years, he'd be playing for the University of Oklahoma. That's so far away, Tiger Woods might win another major by then.
Also on the links...
Michelle Wie went from legend to flameout to decent pro before most of us get our first prom rejection. Ty Tryon did it the qualifying way, becoming the youngest ever (17) to gain a PGA Tour card, but he hasn't lived up to his "prodigy" label. But the "too soon?" golf title goes to Lexi Thompson, a South Florida girl who tried to qualify for the U.S. Women's Open at age 10. She got through two years later, turned pro at 15, won a men's minor league event in February, and soon, at age 16, will go for her LPGA card next year after petitioning the organization to abandon its 18-and-older rule.
[+] Enlarge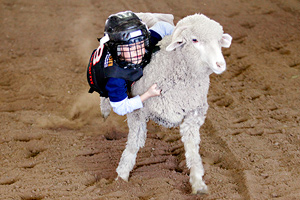 AP PhotoHang in there, kid, in order to bust that mutton.
Mutton Bustin'
Basically it's bull riding, but with toddlers on sheep. And it's taking certain parts of America by storm. And that's all we'll say about that.
Theo Epstein
A 28-year-old taking over one of the most beloved franchises in all of American sports? That's what Dear Theo did back in 2002, after Billy Beane changed his mind about the job. And talk about a disaster. Since, the Red Sox have won only two titles. An older man would have won at least four or five.
Freddy Adu
[+] Enlarge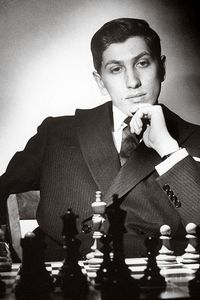 Carl Mydans//Time Life Pictures/Getty ImagesBobby Fischer was known for his idiosyncratic tendencies as much as his chess greatness.
He wasn't just a young signing. He was the "Next Big Thing" in soccer. A Ghanaian-born whiz, Adu inked a huge deal with D.C. United at age 14, played soon after ... and looked like what he was: a kid who was excellent for his age, but far too young to be competing with pros (even stateside ones). The fans and media let him know, he disappeared to Europe, and a guy with a homophonic surname (Maurice Edu) took over on the U.S. team. But Adu might be on his way back, as he provided some solid play for the U.S. in the latest CONCACAF Gold Cup.
Bobby Fischer
In 1958 the chess prodigy became, at 15, the youngest grandmaster ever. That record has been broken several times since, but Fischer's name lives on as a legend. Still, one must wonder if such intense early success caused his descent into reclusiveness and controversy before his death in 2008.
LeBron James
He landed on the cover of Sports Illustrated at 17 in 2002, labeled "The Chosen One." Many said they'd take the then-high school junior No. 1 overall. Clearly this hurt James, as he's been an utter failure on all counts.
Bryce Harper
He did LeBron one better by being on the cover of Sports Illustrated when he was only 16, before he graduated early from high school and enrolled in junior college so he could start his pro career early. Now tearing up pitching in the minors, he has gone about his career with the utmost respect for his opponents.
[+] Enlarge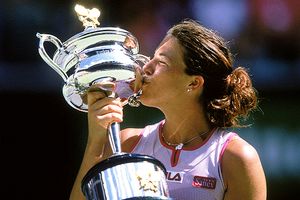 Clive Brunskill/Getty ImagesJennifer Capriati has had her share of troubles, but also found some success, sucha s at the Australian Open in 2002.
Jennifer Capriati
The tennis public (and its sponsors) jumped on board the Jennifer Capriati starship almost as soon as she turned pro at age 13. She reached the Wimbledon and U.S. Open semifinals the following year (1991). But trouble followed the young sensation, with arrests and addiction among the valleys in a roller-coaster career that has included three Grand Slam wins (2001-02), but nothing to the level expected when it started.
Jaylin Fleming
"Basketball prodigy" videos flood the Internet every day, but few of them hit quite like Fleming's, a Chicago youngster who went viral at age 9 and started attracting national media at 10. Now he's 11 and still attracting attention. It's only a matter of time before he commits to play at Texas Tech -- you know, where Gillispie now coaches.
Thanks to Mark Malzewski and Dave Wilson for assistance in compiling this list.
Patrick Dorsey is a writer based in South Florida and a regular contributor to Page 2. He can be reached at bypatrickdorsey@gmail.com.