Commentary
Help wanted: professional sycophant
Updated:
August 28, 2011, 1:16 PM ET
By
Jerry Greene
| Special to Page 2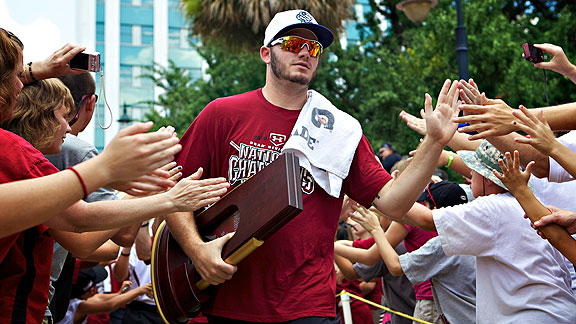 AP Photo/Brett FlashnickIf you're into hero worship, we think we have a job for you: professional sycophant.
Remember where you read this first because it will soon be as popular as a newly discovered Kardashian sister.
There are two major problems in our culture today that need one solution.
Problem No. 1: unemployment.
Problem No. 2: not enough lackeys.
Yes, we are lacking lackeys. That's why the Sunday Brunch is proposing a new collegiate degree program: professional sycophant. Learn how to laugh at anything your superstar might say. Learn how to constantly tell him (or her) that he/she is absolutely the best. Learn how to make a "human wall" with the other sycophants to protect your superstar from adoring fans that you treat like dirt.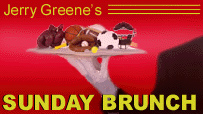 Learn how to separate the blue M&Ms from all the other M&Ms.
In return, the rewards are numerous. Enjoy the benefits of traveling with someone rich and self-centered. He eats at the best restaurants, makes it rain at the best clubs, travels in the best limos -- and you are constantly at his side, smiling and nodding like a large bobblehead doll.
Of course, you will be fawning, crawling, boot licking, groveling and, uh, hand-kissing -- but think of the perks. Plus, never forget the service you will provide. Statistical studies reveal that the average entertainment or sports superstar has only 4.3 toadys in his posse today compared to 5.7 just five years ago. We call it TA (toady attrition).
Sycophantism: You were born for it. (And most superstars provide great health care. Dental, too.)
(Note: In researching for this article, we discovered that apparently the literal translation from the Greek of "sycophant" is "the person showing a fig." We don't really understand that, but it might be smart to carry a few figs just in case. And don't forget the blue M&Ms.)
Now a few more Brunch tidbits while our literary chefs are putting the finishing touches on today's entrees:
[+] Enlarge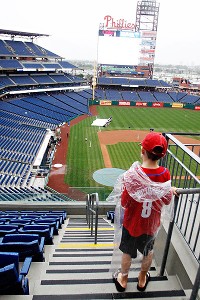 AP Photo/H. Rumph JrHurricane Irene helped put the Florida Marlins out of their misery.
• The Mongolian Olympic team has a sponsor for the 2012 London Games. Uh, is barbecue an Olympic sport?
• "Can't pitch tonight, got a moth in my ear."
• In a Los Angeles Times report about the Dodgers surveying season-ticket holders about broadcaster Vin Scully, Dodgers fan John Richards had this great comment: "This is like polling Catholics about Mother Teresa's work."
• Wouldn't it be great if our bodies had a "refresh" button?
And now three thoughts about Hurricane Irene.
• If Hurricane Irene has affected the Marlins' attendance, how could we tell?
• From Golf Channel's Jason Sobel: "The Barclays shortened to 54 holes. PGA Tour will let Hurricane Irene play through. She moves to the top of the FedEx Cup standings."
• And our guess is that due to the effects of Hurricane Irene, the UFL is considering cancelling its season.
Ding-ding! That's the brunch bell. Time to dine on some journalistic treats.
• We get rolling with Ailene Voisin of The Sacramento Bee. She examines the recent violent incidents in American sports and wonders if some of the solutions are similar to "stretching a bandage over an amputated limb." Read it here.
• But the sports world extends far beyond America's shores. For example, did you know Cameroonian soccer star Samuel Eto'o may be the world's highest-paid sports star? And he will be earning his millions in a rough Russian league that sounds somewhat terrifying. Jonathan Clegg and Alan Cullison have the story for The Wall Street Journal. Read it here.
• Back to the heartland of America for our brief "halftime" report about the new trophy for the Iowa-Iowa State football victor. Maybe you can figure out what a family standing around a lot of corn has to do with football. Jennifer Jacobs of the Des Moines Register has the story and the photo. Read and see it here.
• Speaking of American values, Kyle Veazey of The Memphis Commercial Appeal asks one of our most basic questions: "Why do we love this crazy game of college football so much?" He may have some answers. Read it here.
• Can't find a better closer than Greg Cote of The Miami Herald with his "Random Evidence" notes that include a poll to determine who should be the first pick in your Fantasy Football draft. Hey, it can't get more important than that. Read it here.
That's it for this Sunday Brunch. In closing, a personal message to Metta World Peace: Uh, peace be with you even though that sounds redundant.
Jerry Greene is a regular contributor to ESPN.com and can be reached at osogreene@aol.com