Commentary
A curmudgeon's Super Bowl trivia quiz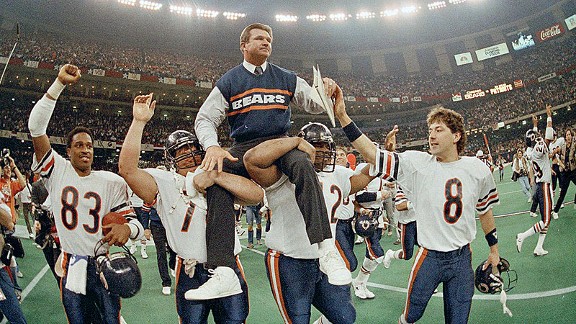 AP Photo/Phil SandlinDo you know your Super Bowl history? Good. But that might not help you much in this trivia quiz.
Editor's note: Art Garfamudis originally wrote for Page 2 in 2008 before he retired to dedicate himself to preparing his safehouse for any number of civilization-threatening crises. The depletion of his potable water, dried food and ammunition has lured him out of retirement to again present his unique perspective on the sports world in a new column, Art for Art's Sake.
The Super Bowl trivia quiz
The Super Bowl is for all of us, man and boy alike. And we all react to it in our own unique way. That's true even if our favorite team -- provided we have ever bothered to pick one -- is involved. I'm no different than anyone else in that regard, so here's a trivia quiz I came up with about the big game. There are no multiple choice questions. Multiple choice-style tests are for losers and are why the whole SAT process is suspect.
Questions
1. Where did I watch Super Bowl IV?
2. What is my favorite all-time Super Bowl halftime show?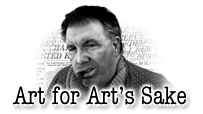 3. When my friends and I tried to recreate Super Bowl XXXIV with a shooting contest, what happened?
4. What is my favorite Super Bowl play of all time?
5. Have I really predicted the coin toss for all 45 Super Bowls correctly?
6. What's the most I ever won on a grid pool?
7. Why do I think Super Bowl III was bad for our country?
8. What is my worst-ever Super Bowl prediction?
Answers
1. If you said jail, you are correct. (I would have also accepted joint, clink, slammer, can or stir.) How'd I end up there? Back then, everybody was protesting; griping about this and that. It was getting pretty boring. Some like-minded pals and I started a counter movement, ATATA (Accept Things As They Are). On Saturday, Jan. 10, 1970, we were having a peaceful, staged sit-in at a public library. A troublemaker stole one of our library cards and tried to check out a book with it. That's when things got nasty. By game time the next afternoon, we were still locked up. This was before cable, and the reception was terrible in the TV room of the county lockup. The television was a black and white set, old even then. The audio was broken and the picture was real fuzzy. To this day I don't know who won, just that the team in the dark jerseys seemed to be getting the best of things.
2. You probably thought the answer was Super Bowl XX, when Up With People performed in the middle of the Bears' clobbering of the Patriots. That's wrong. I've never been comfortable with that organization. What's their real agenda? The correct answer is Super Bowl XVIII, when the marching bands from the University of Florida and Florida State combined to make a mega-marching band that could be heard all the way in Cuba. I don't know why we need these overwrought halftime shows with morally bankrupt pop stars gyrating before hired on-field audiences. Give me a marching horde of collegiates blaring Depression-era standards every time.
3. What do you think happened? Utter mayhem! In hindsight, the concept was really terrible. I don't even remember how it worked. Something like empty beer cans were the Rams and empty beer bottles were the Titans or full beer cans were the Rams and empty ammo boxes were the Titans and a "player" was "tackled" when the can or bottle representing him got hit. Whatever, it didn't work. We all went half deaf, and the police were called -- even though half the force was involved in the recreation. Mostly, I remember the ambulances.
4. It was the Don Beebe play in Super Bowl XXVII. For the uninformed, it went down like this: With the Bills trailing by five touchdowns, Cowboys defensive lineman Leon Lett scooped up a fumble and headed for the end zone. At the 5-yard line, he began showboating, and Beebe sprinted up the sideline and slapped the ball out of his hand for a touchback. Why is this my favorite? Because it was a victory for substance over style. Take a lesson from this play, America: Stop coasting and get back to work.
5. No. That's impossible. I've picked 42. I missed on VI, XIX and XLI. My pick this year? New England.
6. The answer is $2,000, although I will also accept zero. For SB XXXVIII, I bought a square in a grid pool for $50. I drew '2' for the Patriots and '9' for the Panthers. I knew from a course on office pools I'd taken at the community college that I had one of the worst boxes you could have, mathematically speaking. I don't trust numbers -- as nobody should -- but I sold my square to a degenerate gambler buddy. (He already had 39 squares but wanted to improve his chances.) Long story short: crazy-ass fourth quarter. Five touchdowns with two two-point conversions missed and one made and a field goal and my freak score came in as the final. Live and learn, I always say, even when it doesn't really apply.
7. Because the beginning of the end for what we used to know as America occurred on Jan. 12, 1969, when a longhaired party boy helped bring down the establishment. Once the Jets upset the Colts, life in these United States became one big party with everyone expecting to be rewarded without doing any real work. Thanks a million, Broadway Joe.
8. It's got to be my pick for this year's game: Giants 45, Patriots 14. If the Giants even do win, there's no way it will be by that much, right?
How did you do? If you scored 7-8, you're right in my head; 5-6: Close, but not enough for a restraining order; 2-4: We might be related; 0-1: We've drifted
Artemis Arthur Garfamudis originally studied typing at the Miss DuPrix School of Business on Route 22 in North Plainfield, N.J. He has since taken several refresher typing courses. It is with great pride that he types all his own columns.
Follow Art Garfamudis on Twitter @artgarfamudis ... if you dare.